2024 Cobalt R6 Surf #C6009F
Home/
2024 Cobalt R6 Surf #C6009F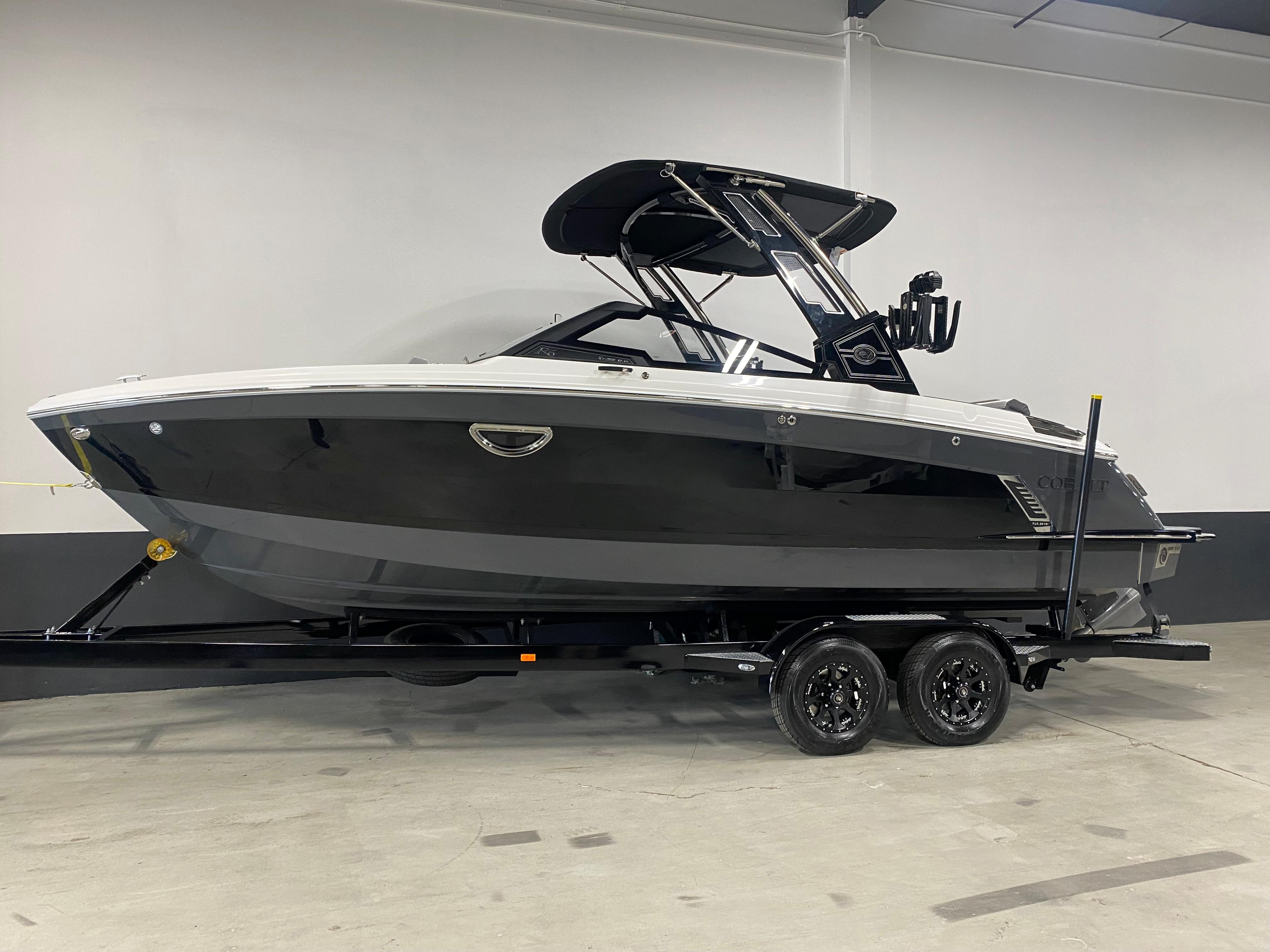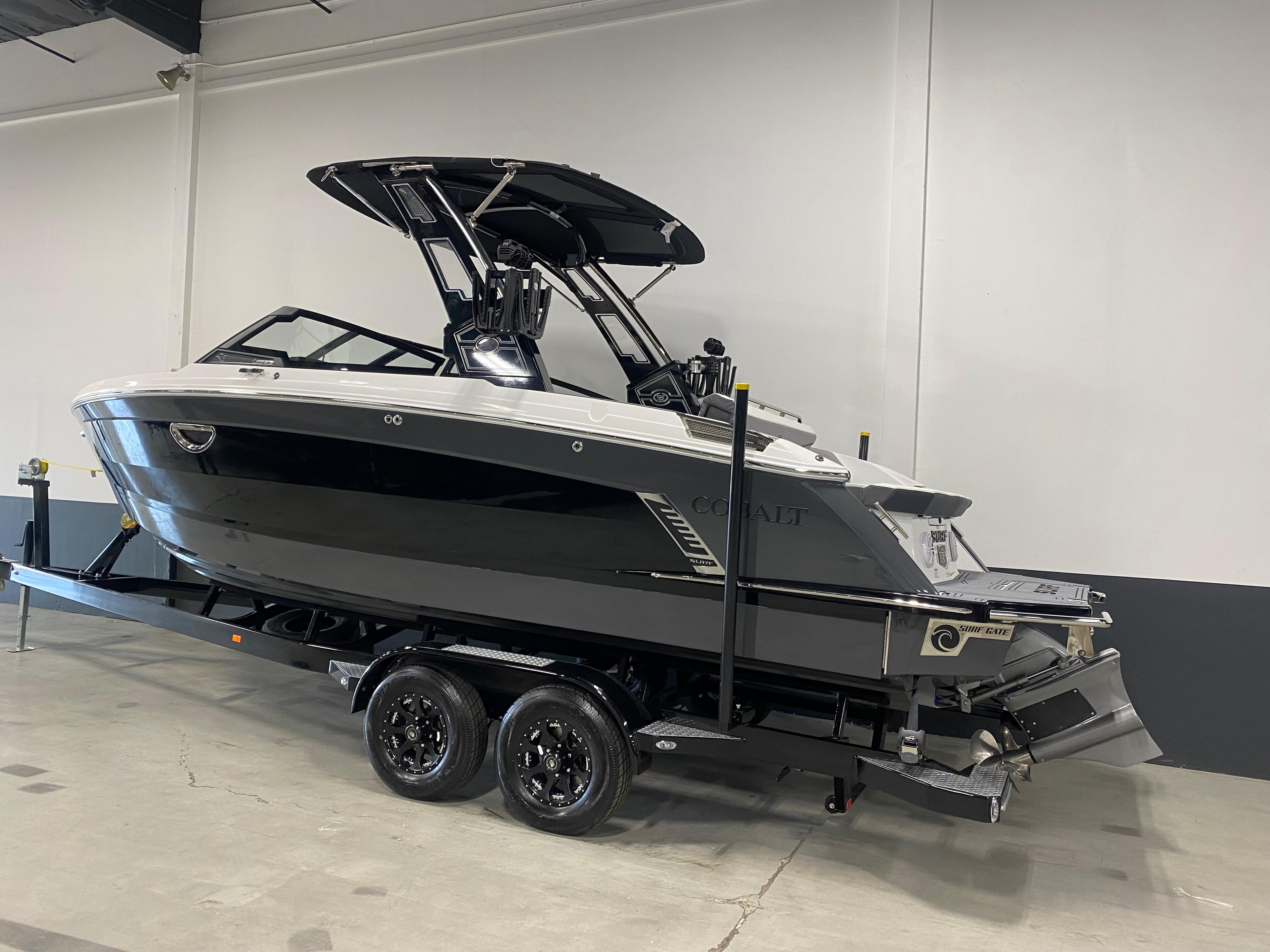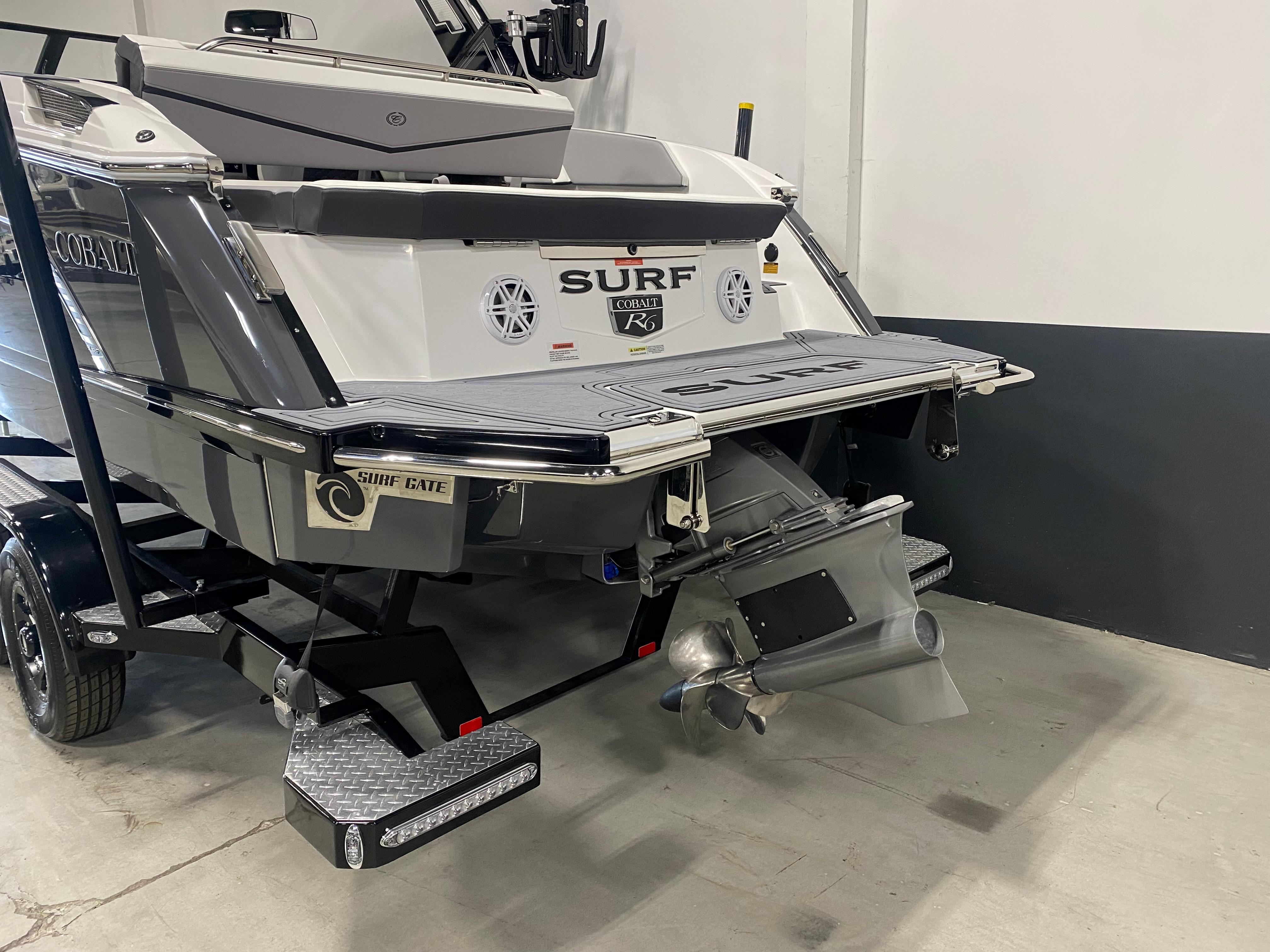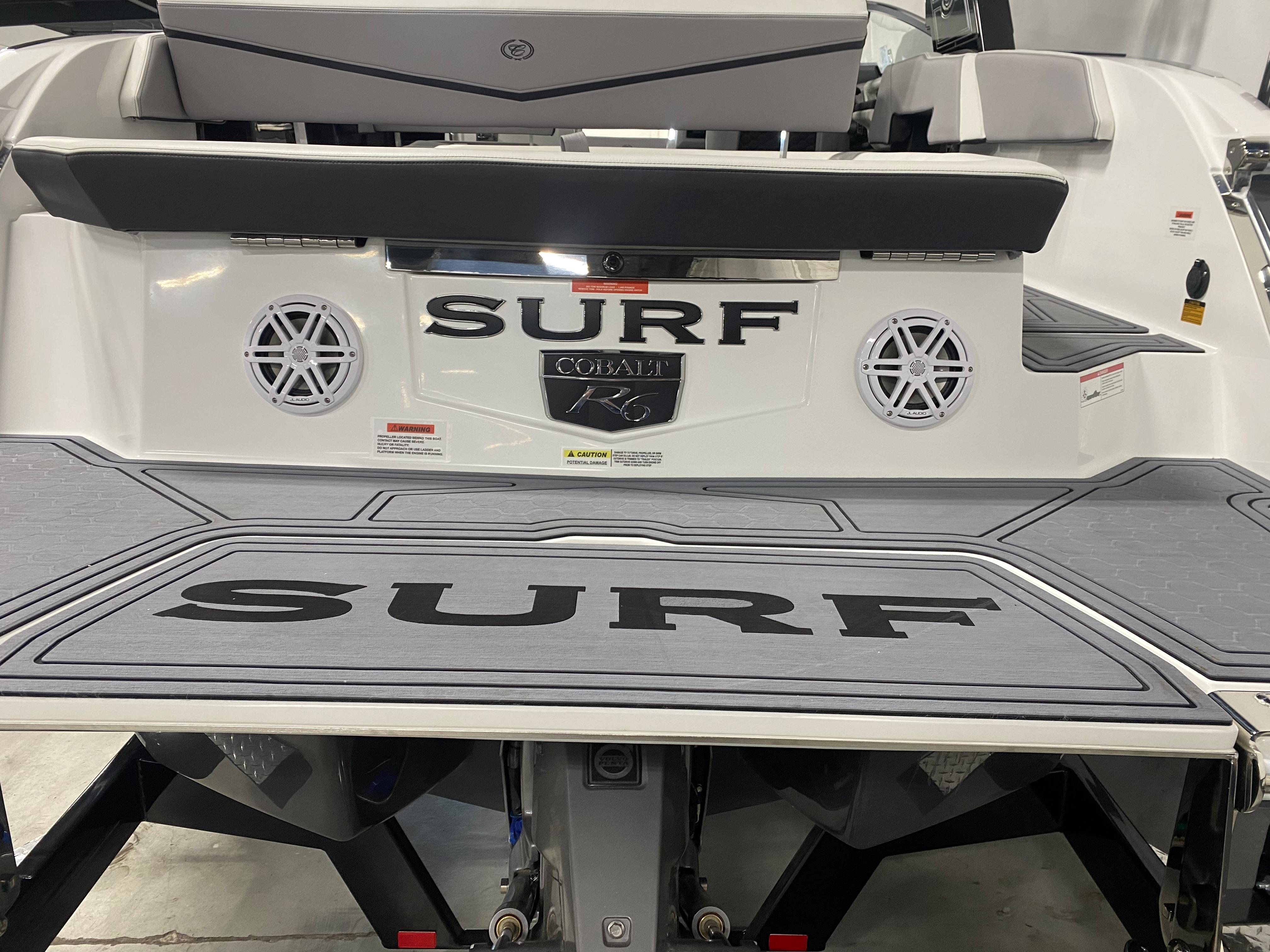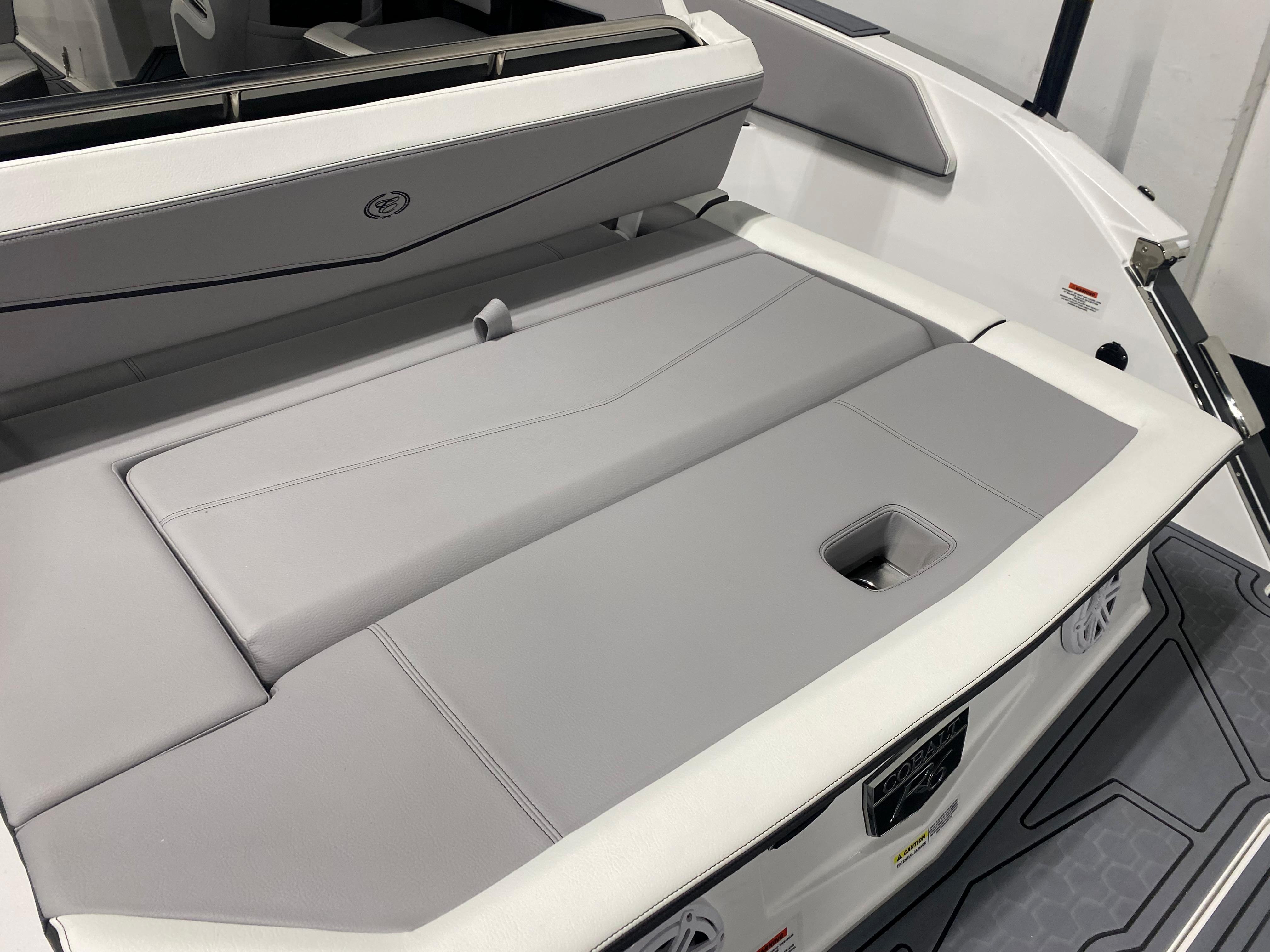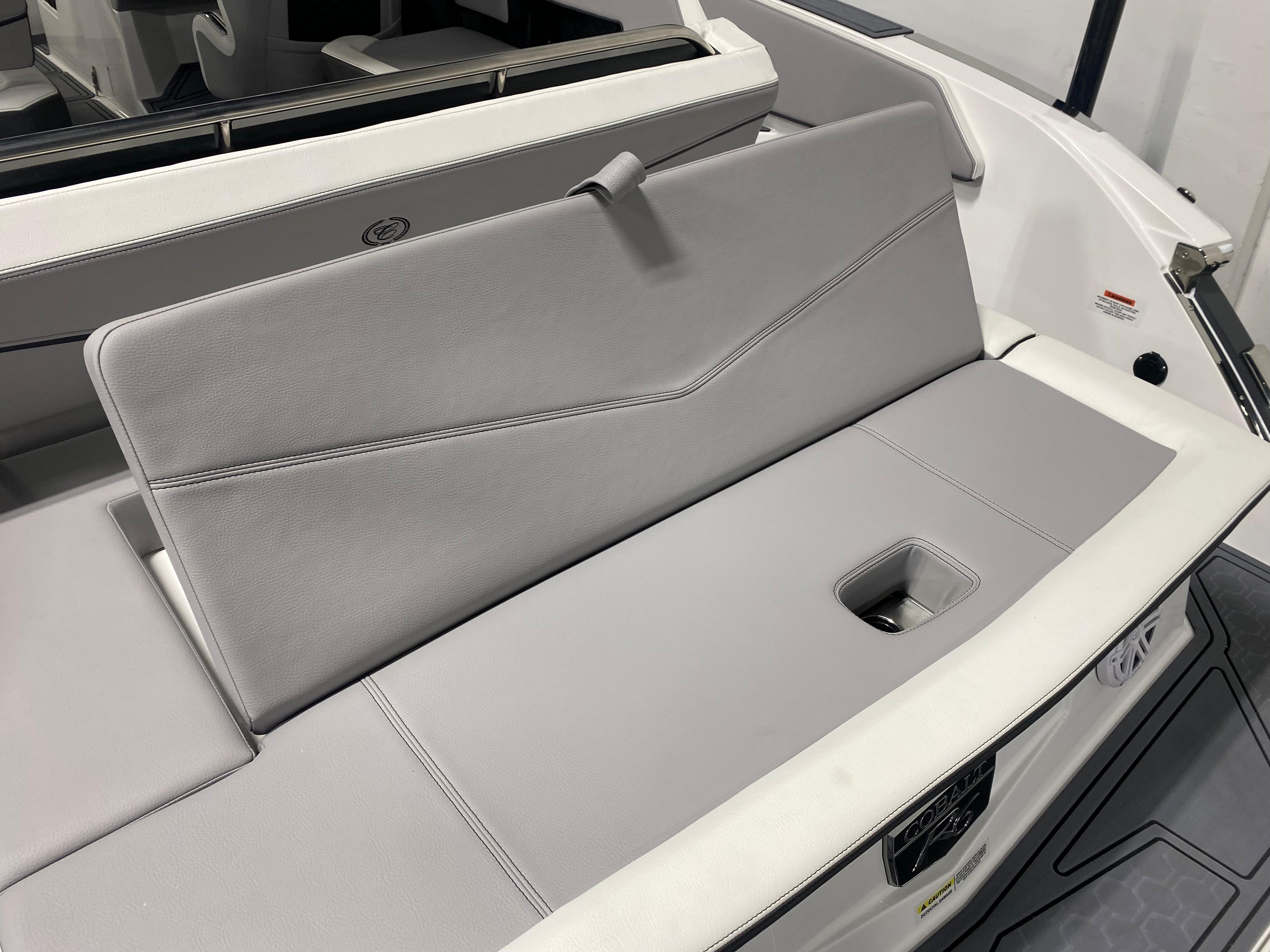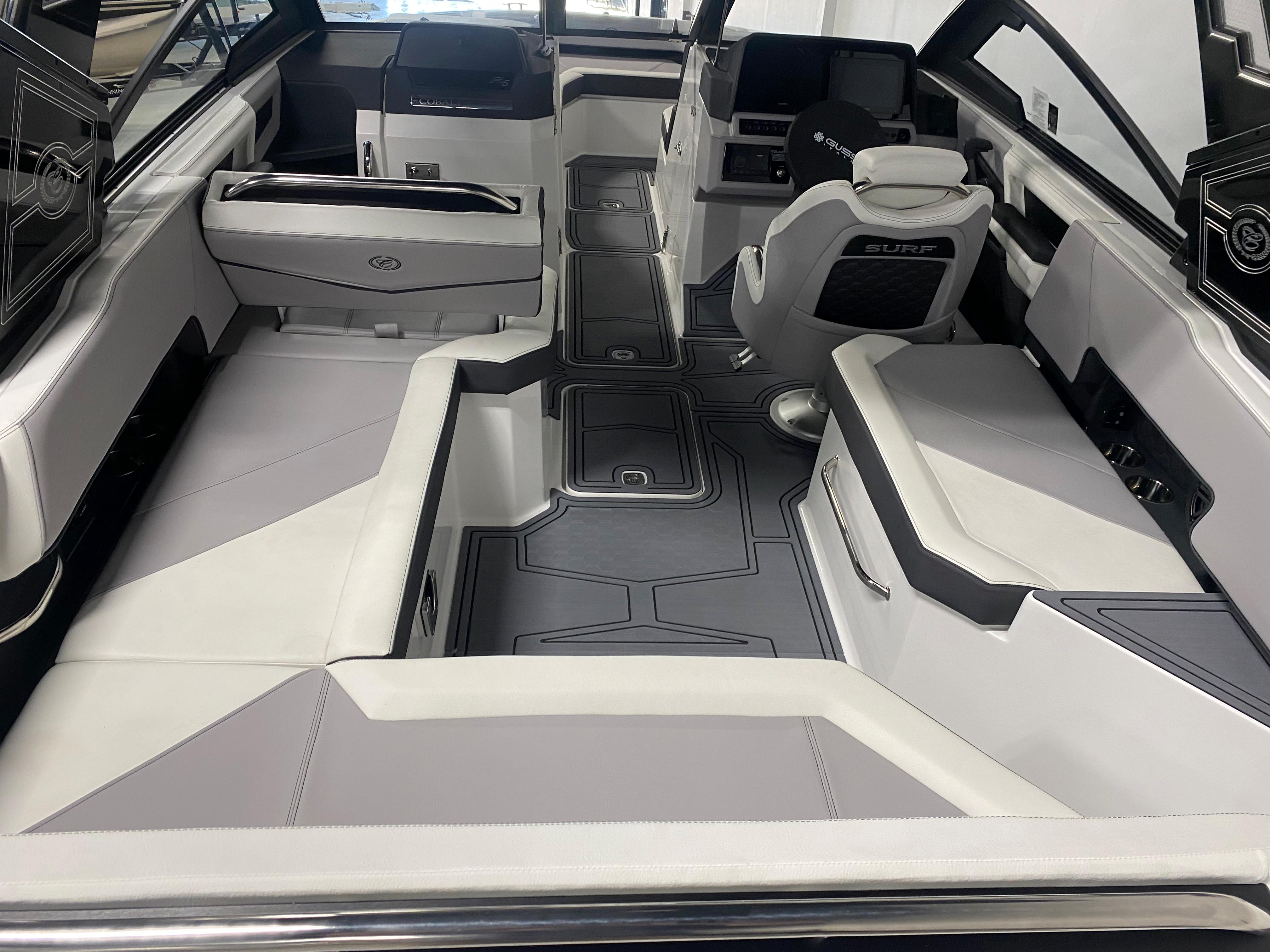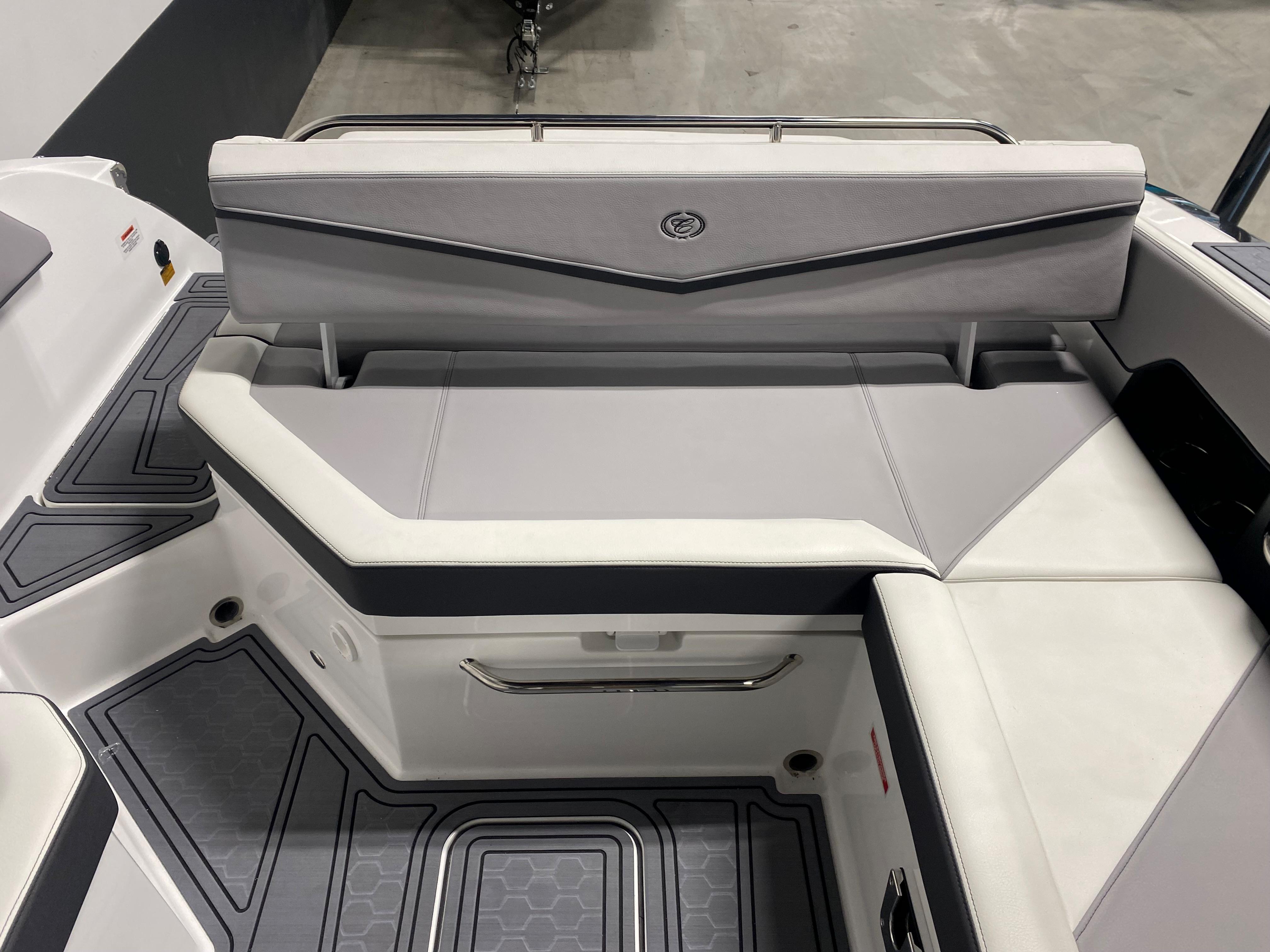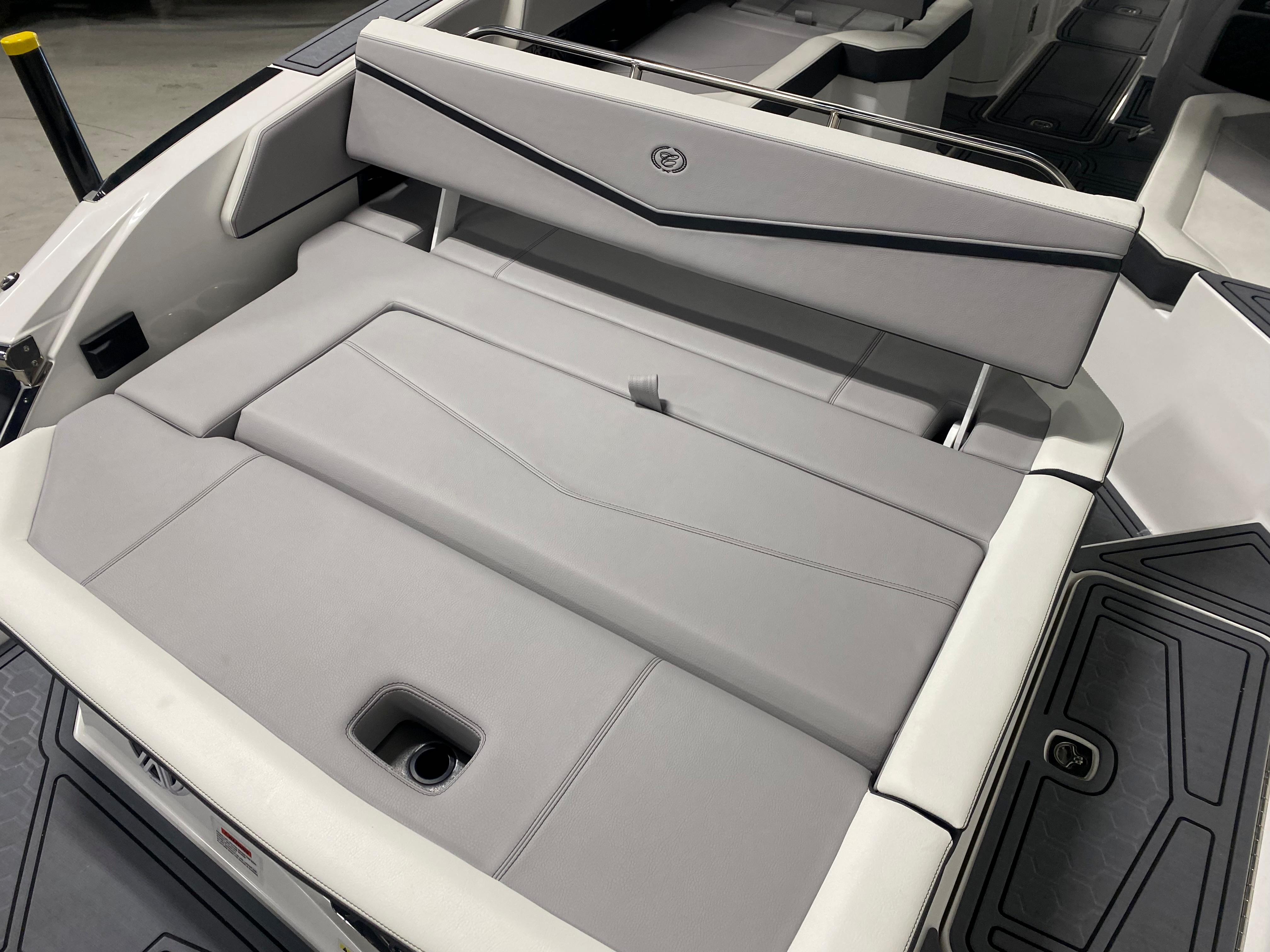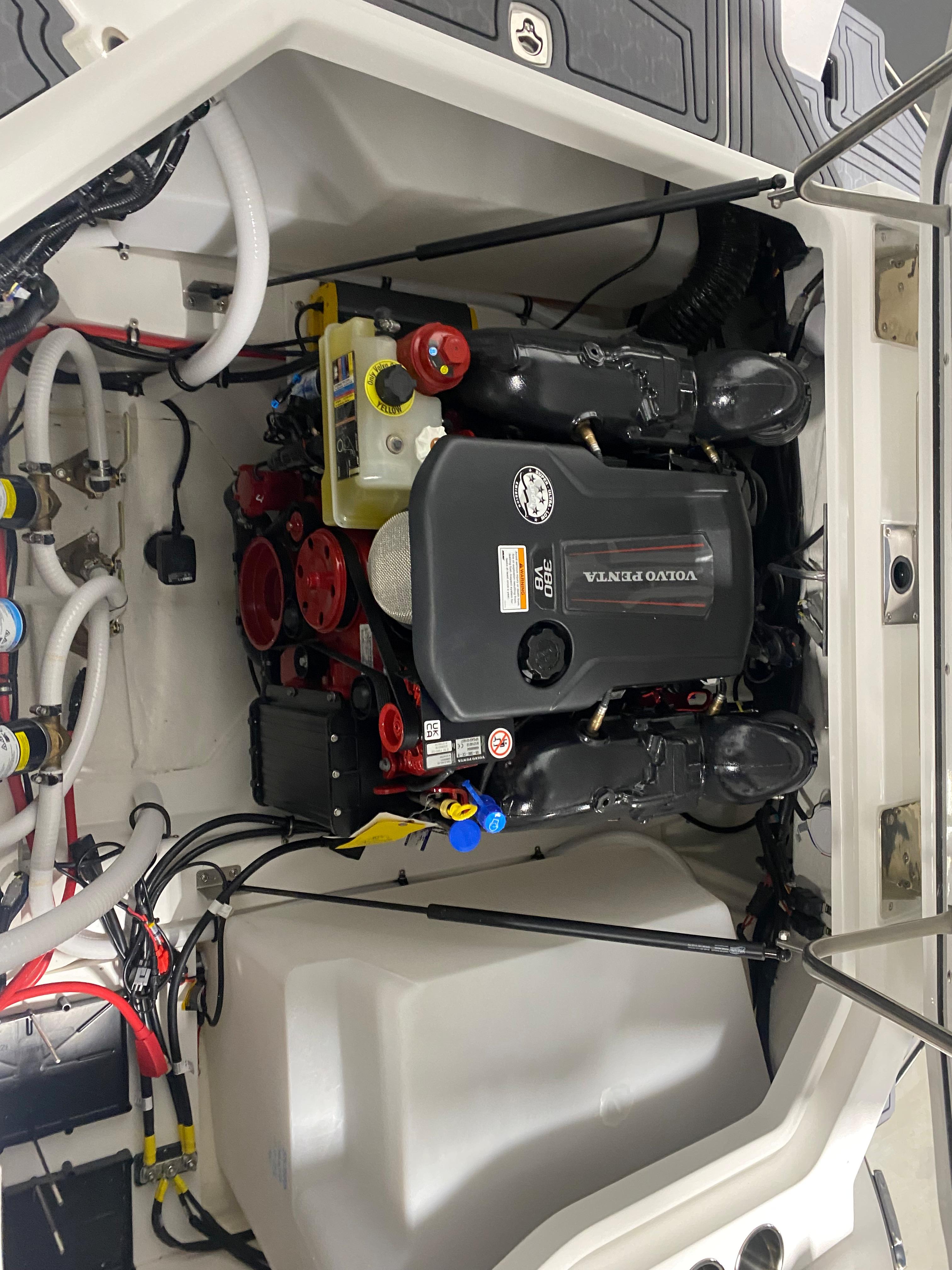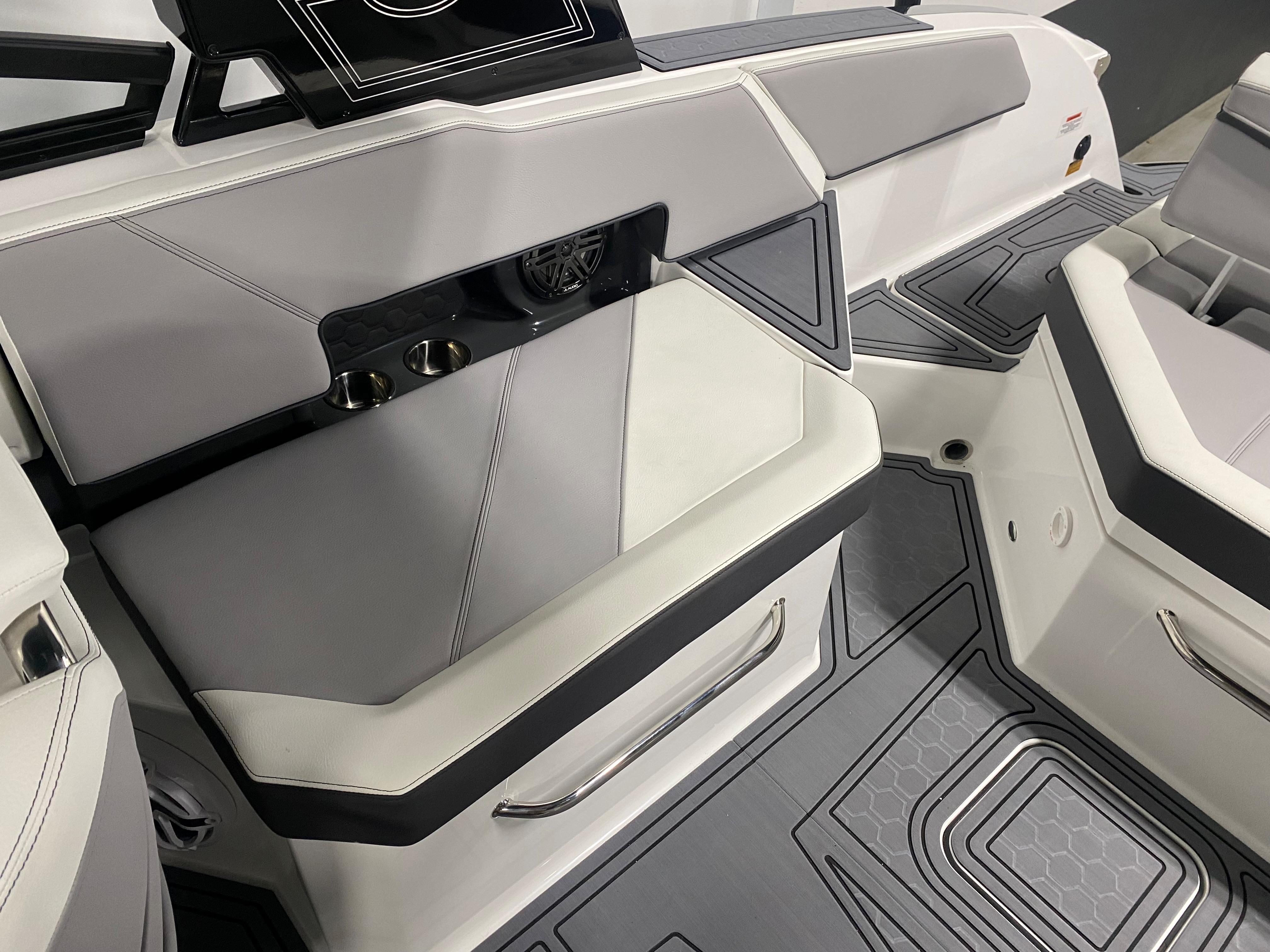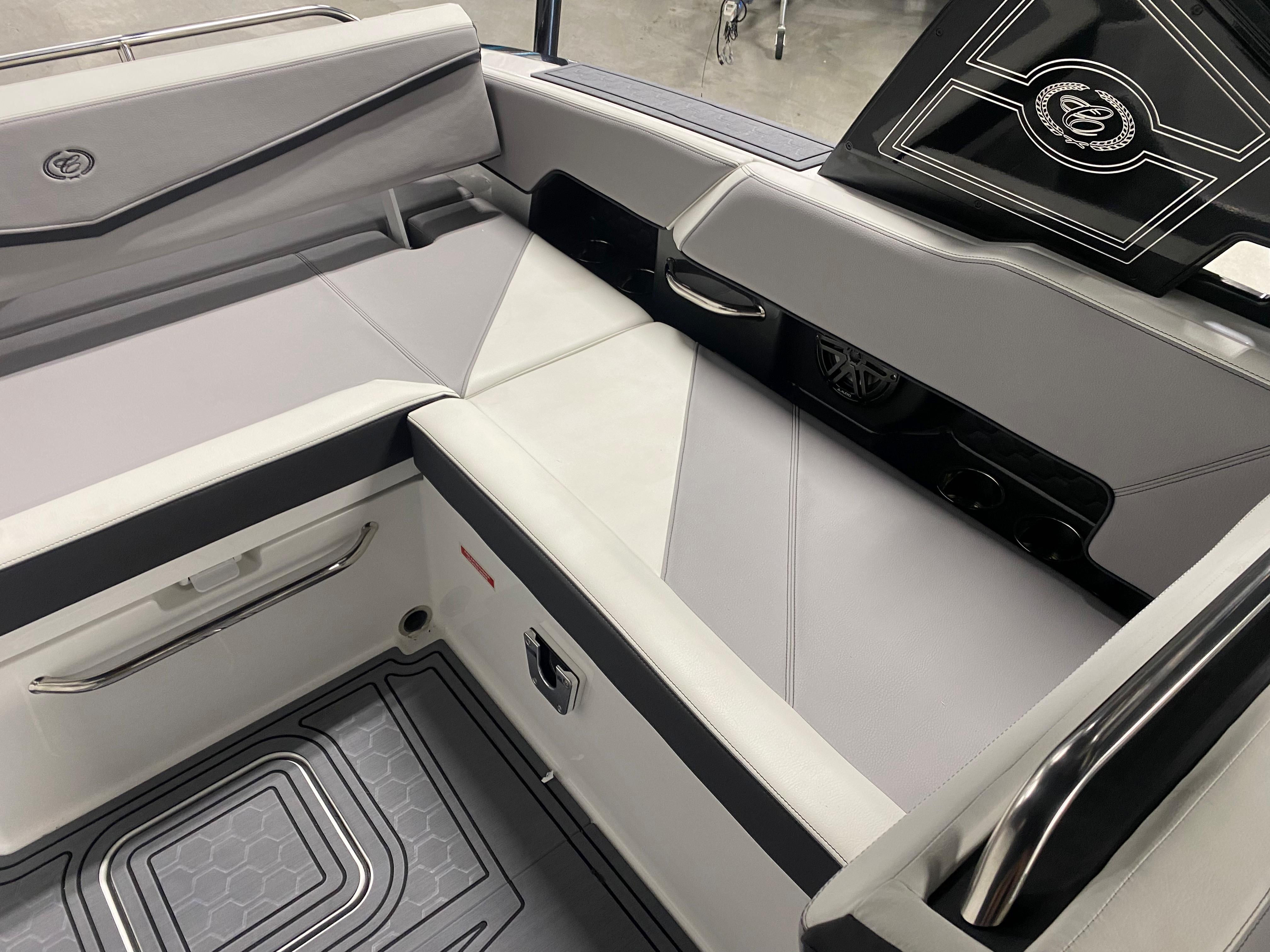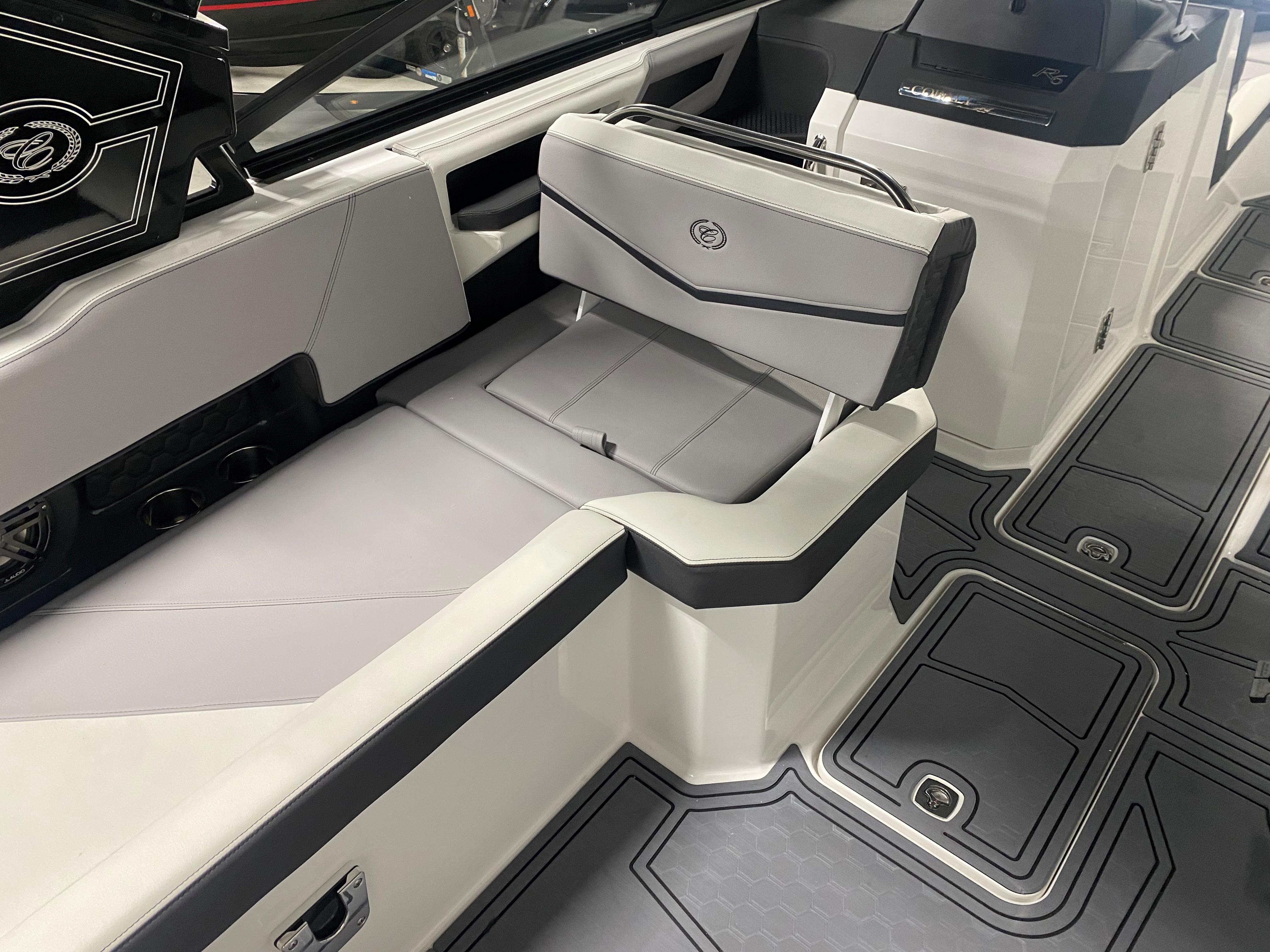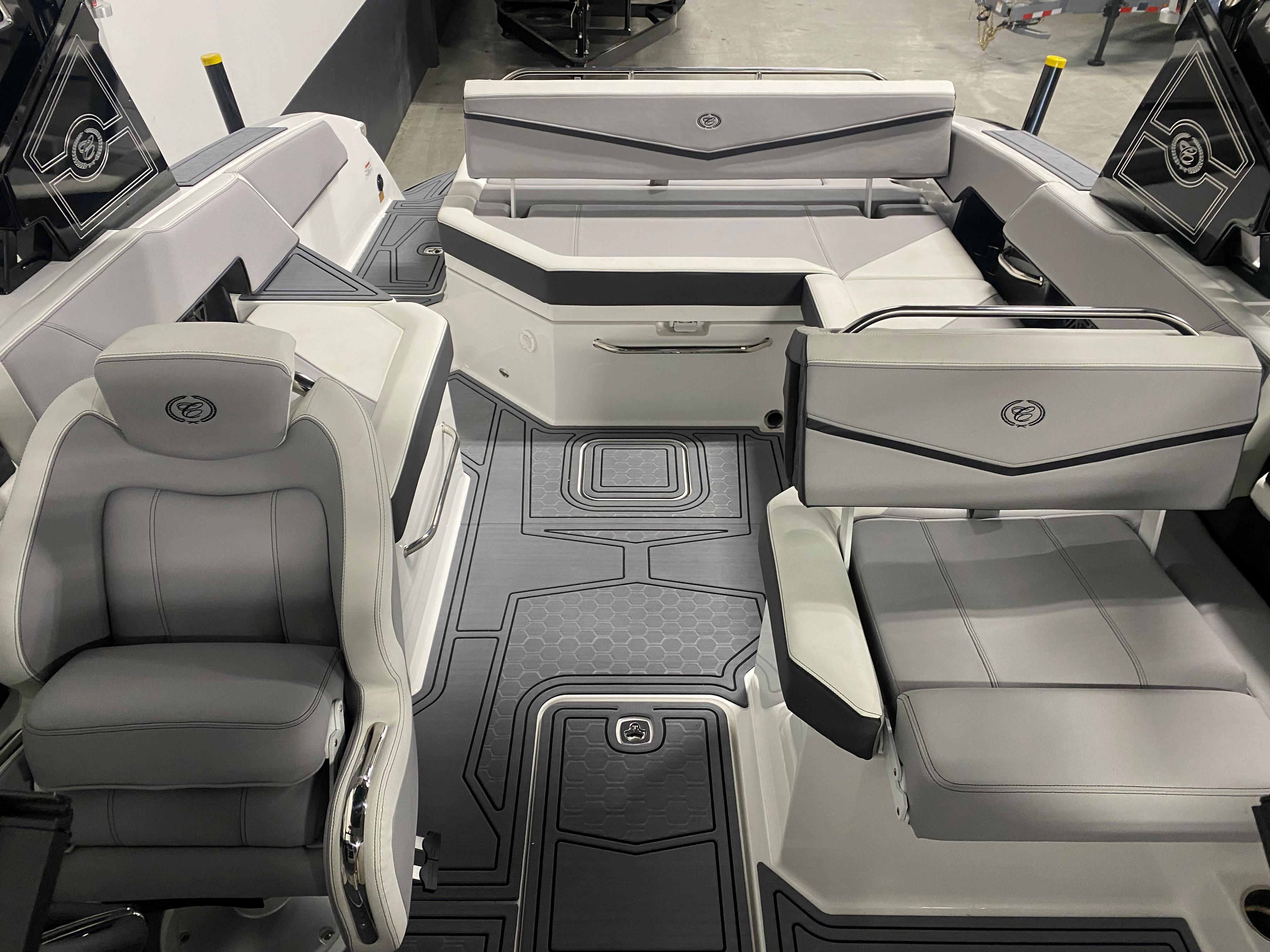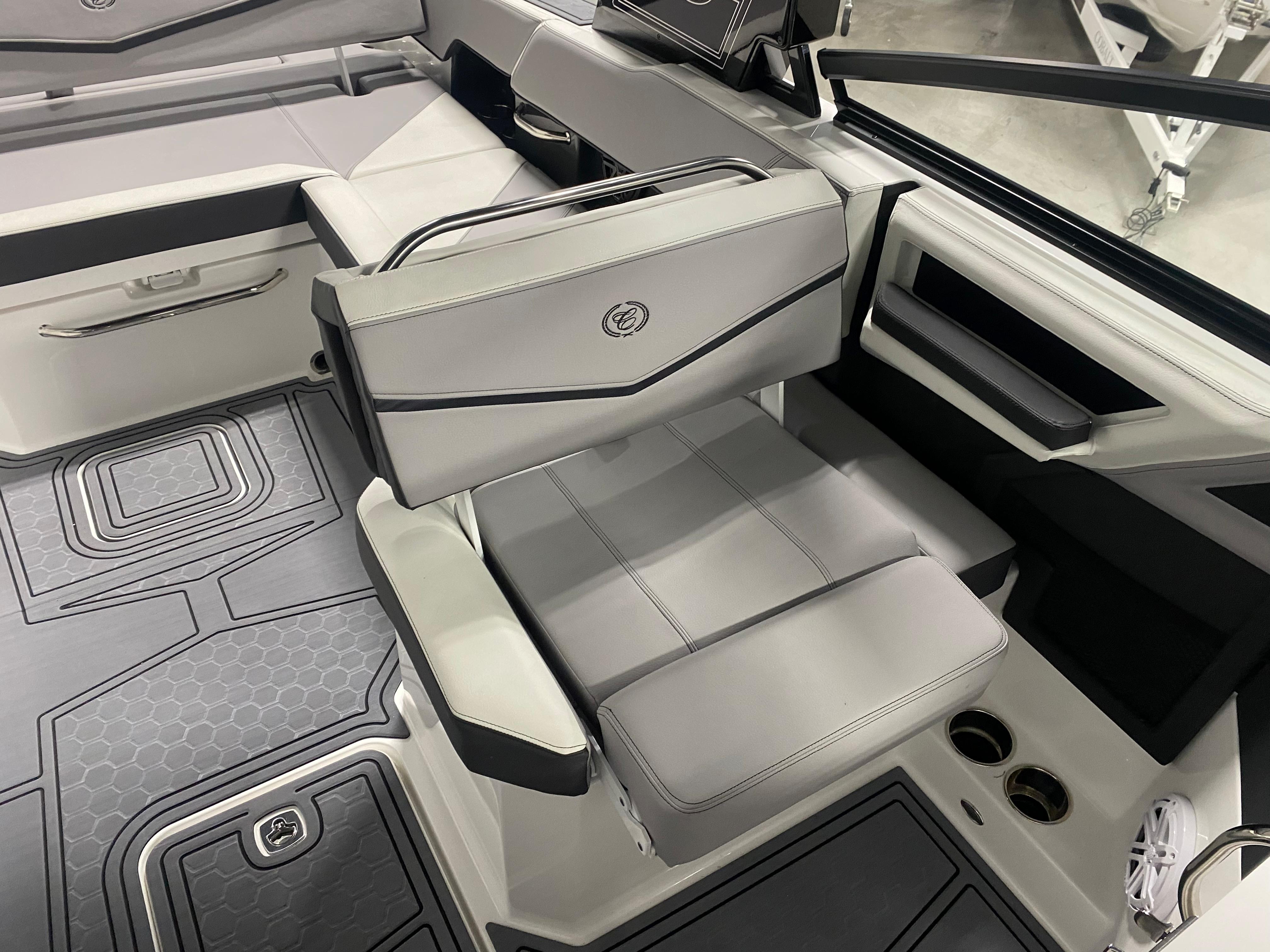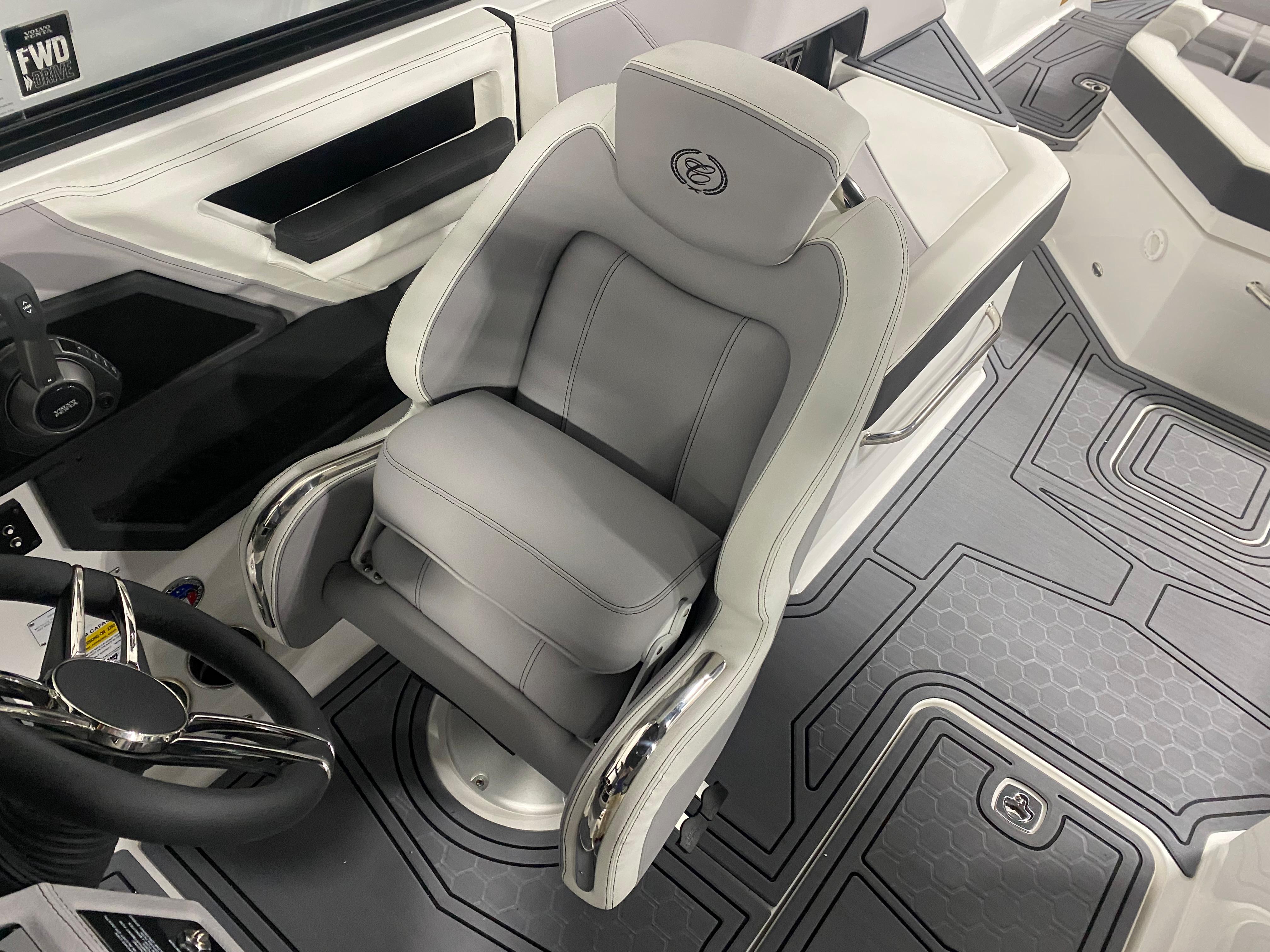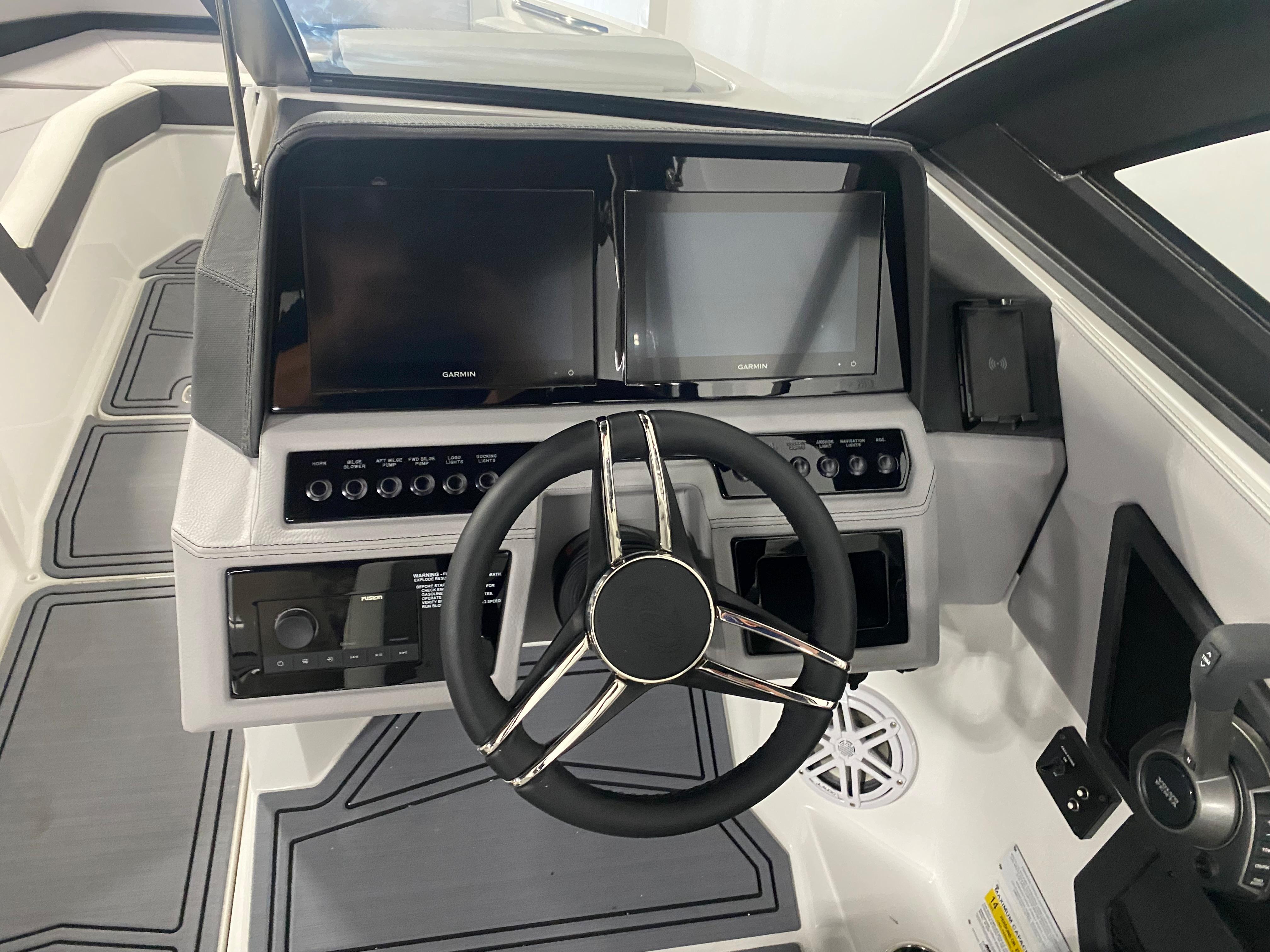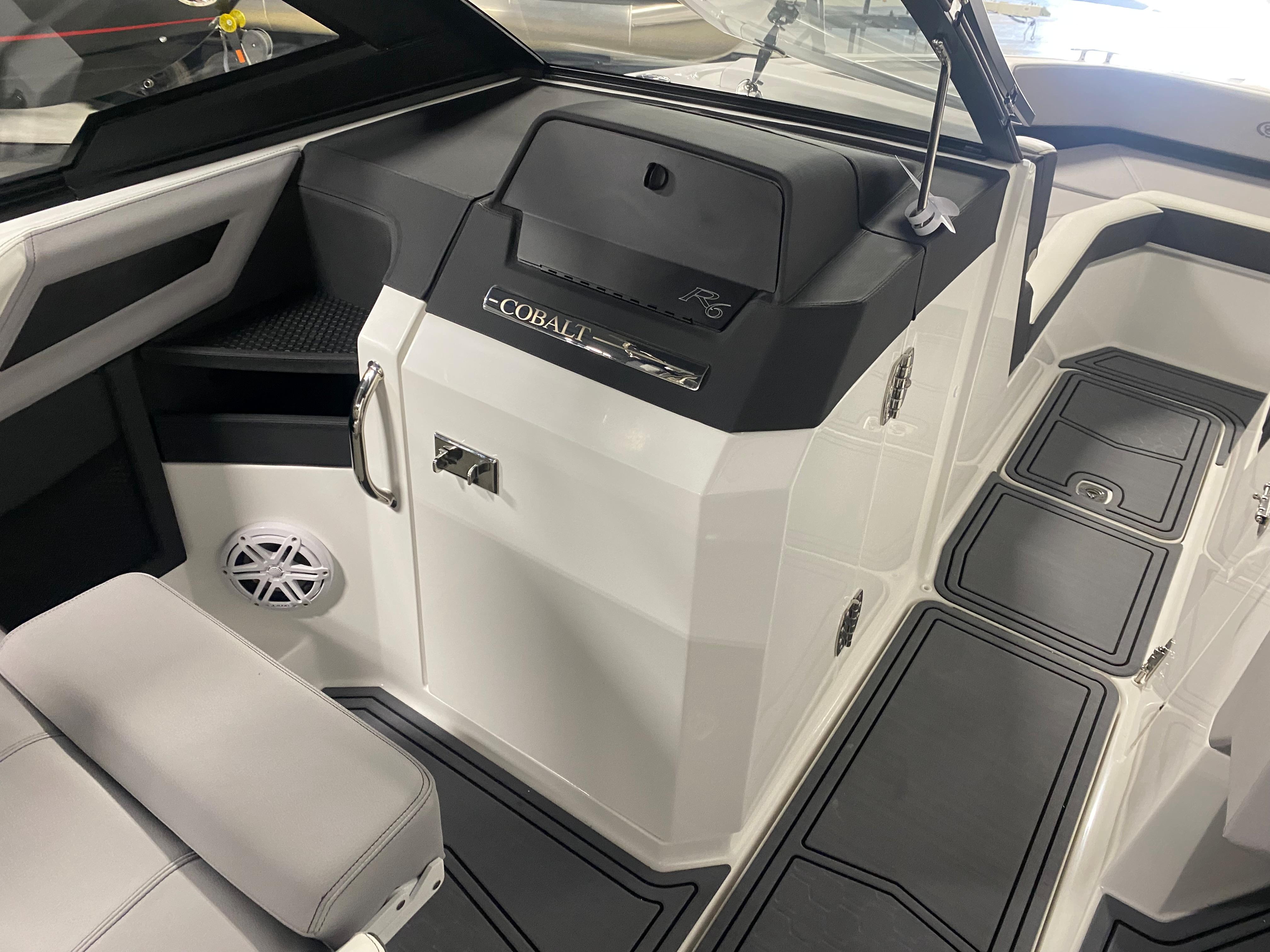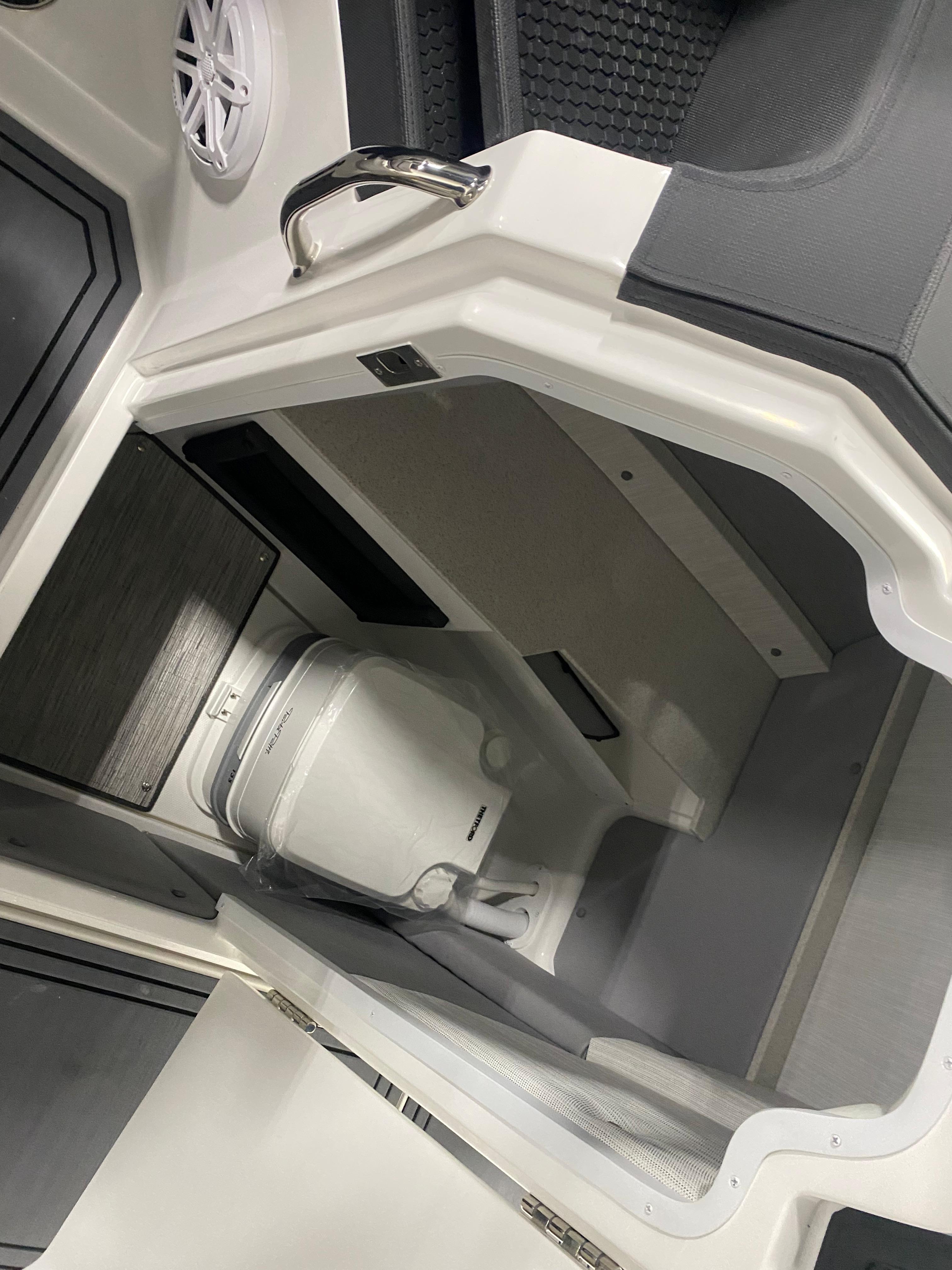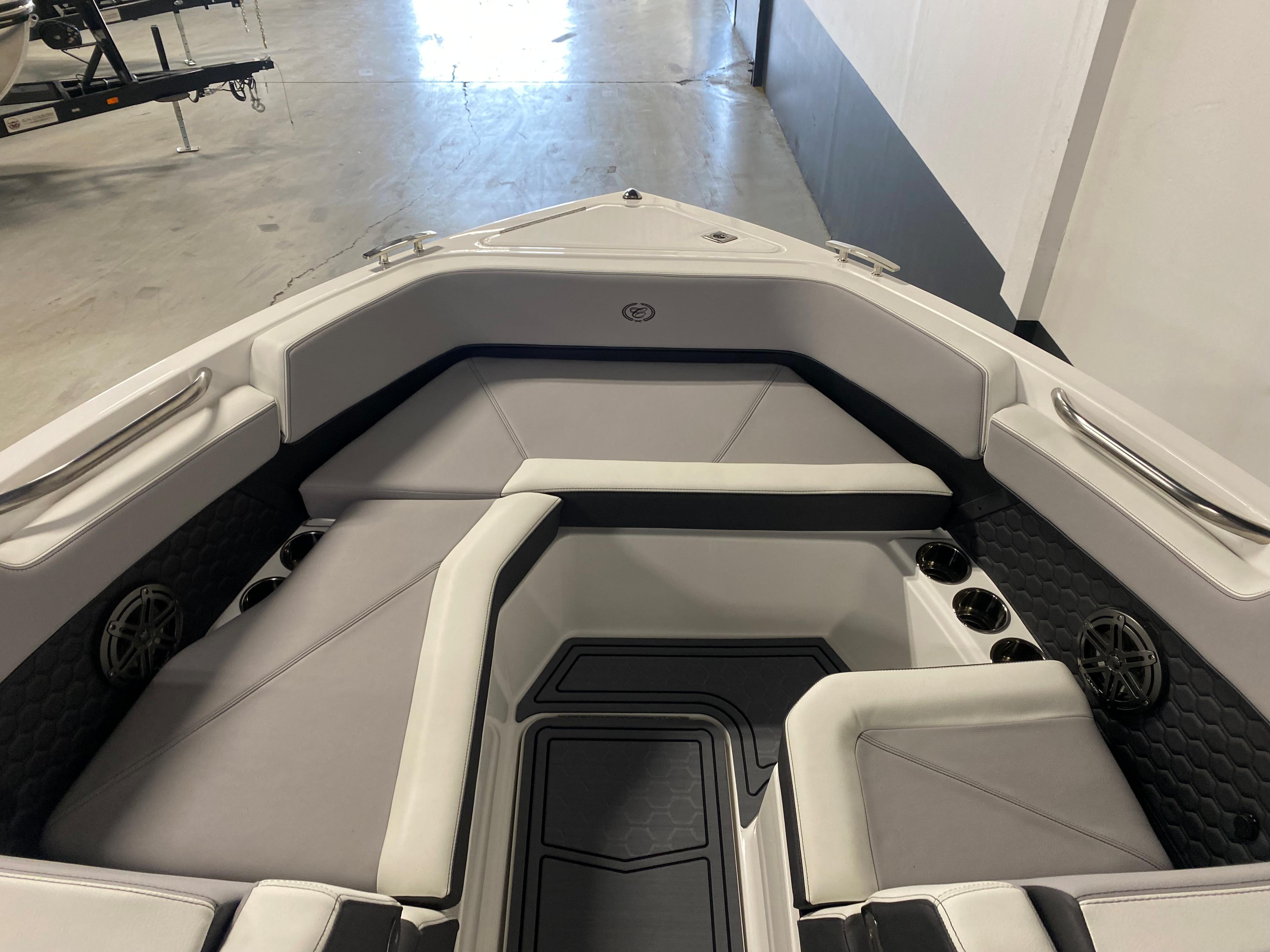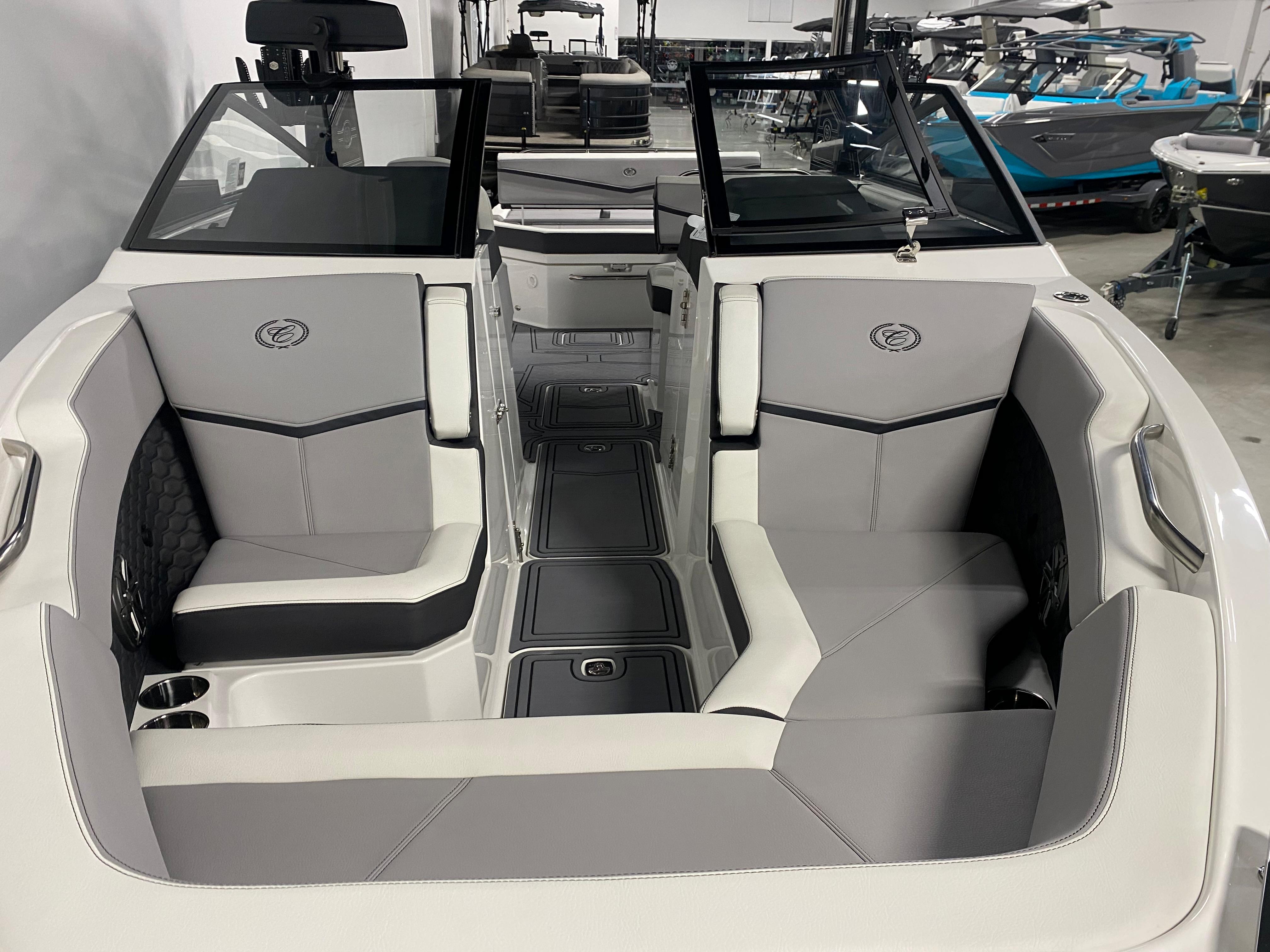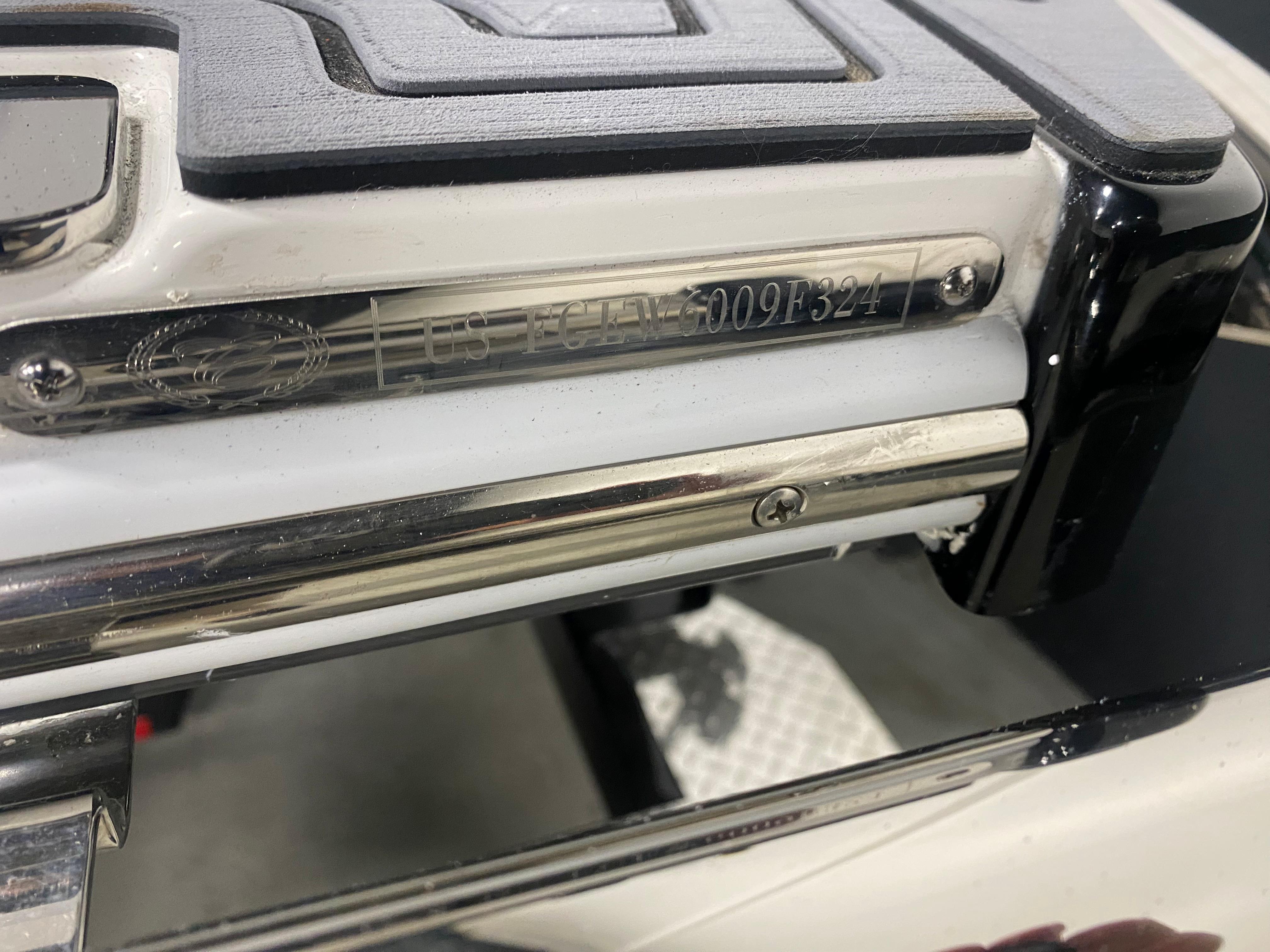 2024 Cobalt R6 Surf
For those who want all the versatility of a sterndrive with enhanced surf boat capabilities, the Surf Class is the perfect choice. In three easy steps, you'll have the ideal wave for your family's surfing success. And all of this with no trade-offs in your cruising enjoyment.
Our most premium Sterndrive series, these luxury boats are an expression of style and workmanship. From their striking presence on the water to the effortless acceleration and intuitive handling, any of our three A Series models will transport you to a place where you and your passengers can relax in the moment and enjoy the ride.
The A Series features the handling capabilities of a runabout with the width, finishes, appointments, and design of a premium yacht—upholding the Cobalt legacy of performance and handling that provides drivers with confidence and passengers with unmatched comfort.
Built with Cobalt's next-generation hull design reinforced with Kevlar™, the captain-focused helm with dual Garmin Glass Cockpit touchscreens, a double-stitched console, and a hydraulic swim platform that lowers well below the surface for easy access, the A Series purposefully delivers top-line handling, stability, and durability.
Our most popular Sterndrive series, Cobalt's storied core boat models that evolved to become the R Series embody all you need for a sporty day on the water. Sleek and luxurious, the R Series is the ultimate line of sport boats designed with smooth, stylish lines to cast an aggressive stance—no matter what the activity.
The R Series' exterior features a walk thru transom platform and aft sunpad, and a roomy, expansive interior to accommodate groups of all sizes with wraparound, double-stitched upholstered yacht-style seating designed to last as long as the memories you'll make
At the helm, discover aluminum dash panels, stainless switches, a form-fitted upholstered eyebrow, dual Garmin Glass Cockpit touchscreens, and standard GPS—plus a leather-wrapped steering wheel and best-in-class audio system with Bluetooth capabilities. The R Series also features a patented Swim Step platform that lowers beneath the water's surface for easy access to swimmers of all ages.
The perfect entry into the Cobalt lifestyle, the 10 Series gives you the performance and luxury you expect in models made for smaller lakes and easy trailering.
Each 10 Series model comes with an impressive suite of standard features, plus a wealth of options that enable you to personalize your boating experience and make each day on the water your own. This series is primed to perform whether you are a skier—or just along for the ride—with explosive hole-shots, tight high-speed turns, and a standout ride. And all while remaining as fuel-efficient as possible.
The digital helm includes a leather steering wheel, upholstered eyebrow, stainless-steel switches with aluminum color-matched panels, and the port-side passenger seat easily converts to transform the cockpit into spacious arena-style seating. Plus, our patented Swim Step coupled with an extended swim platform provides game-changing convenience, safety, and accessibility for boaters of all ages.
Our unparalleled quality and innovative designs go far beyond the core of our boats. Make your own Cobalt experience with an array of optional equipment and lifestyle accessories designed to give you everything you need for your way of life. Plus, learn more about our Custom Wave Technology surf system for our surf boats in the Surf Class.
Finally, no more hot seats on darker colored vinyl while you're out enjoying a full day of fun on the water. This anti-bacterial, anti-fungal, mildew-resistant, and sulfide stain-resistant fabric technology keeps your vinyl a full 15-20 degrees cooler than traditional vinyl even when it's out in the sun.
Cobalt has partnered with Harman Kardon to bring their signature sound to the water. Time alignment and spectral response allow guests to sit next to any speaker without an unpleasant experience, meaning there isn't a bad seat in the boat. Includes marine ruggedized components and speakers that are classic yet timeless and can handle the harshest conditions–creating a top-tier audio system like none other in the marine industry.
Cobalt's award-winning Splash & Stow™ eliminates the traditional way of transporting, deploying, and retrieving heavy-duty, yacht-style inflatables. At the quick touch of a button, the inflatable is deployed and connected to the built-in power inflator, leading to hours of fun and enjoyment on the water. Available with either the Splash & Stow™ Inflatable Round Island or Inflatable Long Rectangle Mat.
No need to take down your sunshade with the Arch with Rotating Sunshade. Built on our aluminum folding arch, the canvas remains up when the arch is folded down to lower positions, and the sunshade has a rigid frame for tight canvas fit and articulates as the arch is folded down, remaining flat. Gas assist cylinder or full electric actuation options make it easily operable for one person.
Our Zenith Arch, with fold-out bimini included, manually folds to a lower position to aid in garage storage. The simple, clean design is classic Cobalt and comes in either black or white and has easier-to-grip rotating turn handles and cam-locks for locking the Arch in the up-position. New board rack adapters integrate well with the styling of the Arch vs. pipe-clamp style mounts.
Cobalt's already easy-to-use Swim Step just got easier. With the push of a button, the step folds into the water or returns from the water into the stowed position—all from the convenience of the aft sun pad. Designed to be sleek, simple, and effortless, the e-Step deployment has a near-silent actuation, making it the quietest actuated step on the market.
LOA 25.75 ft
BEAM 8.5 ft
HP 380 hp
FUEL CAPACITY 60 g
PASSENGERS 14
Included Options
---
Battery maintainer / charger
Camera, Rear facing
Cobalt letters, Black satin
Dinette table w/teak accent
SS docking lights
LED interior accent lighting, RGB
Mooring cover
Portal light
Pump out porta potti
Rear view mirror, PTM
Sof trac mat - Cockpit & Bow
Sof trac mac - Gunwale
Surf gate accent, Ebony
Swim platform transom lighting
Transom tilt switch
Wireless phone charger / holder
---
MANUFACTURER DESCRIPTION -


Continuing to demonstrate its commitment to the growing Surf market, Cobalt introduces the R6 Surf boat. Updated styling, expansive interior, additional storage for personal belongings and water toys, and options galore, are just some of the reasons to get excited about the R6 Surf. What really sets the R6 Surf boat apart is the revolutionary Cobalt Surf System (CSS) that delivers the cleanest waves and best push on the water – exactly the world-class tournament-style waves the surf pros demand. The CSS includes 6 hard ballast tanks that can have as much as 2300 pounds of ballast, a specifically-designed surf hull, the Volvo forward drive engine and the best-in-class Surf Gate™ technology that shapes the perfect wave. Push forward in finding your perfect ride, with the Cobalt R6 Surf.
Availability: In Stock
Price: $247,506
Condition: New
Year: 2024
Make: Cobalt
Model: R6 Surf
LOA: 25.75 ft
Boat Class: Ski and Wakeboard Boats
Engine: 2024 Volvo Penta V8 380 DP
Total Horsepower: 380 HP
Fuel Type: Unleaded
Fuel Capacity: 60 gallons
Dealership: Sun Country Inland
Location: Irvine
Dealer Phone: 949-777-2248
Stock Number: C6009F