2023 Nautique Super Air Nautique GS22 #292964
Home/
2023 Nautique Super Air Nautique GS22 #292964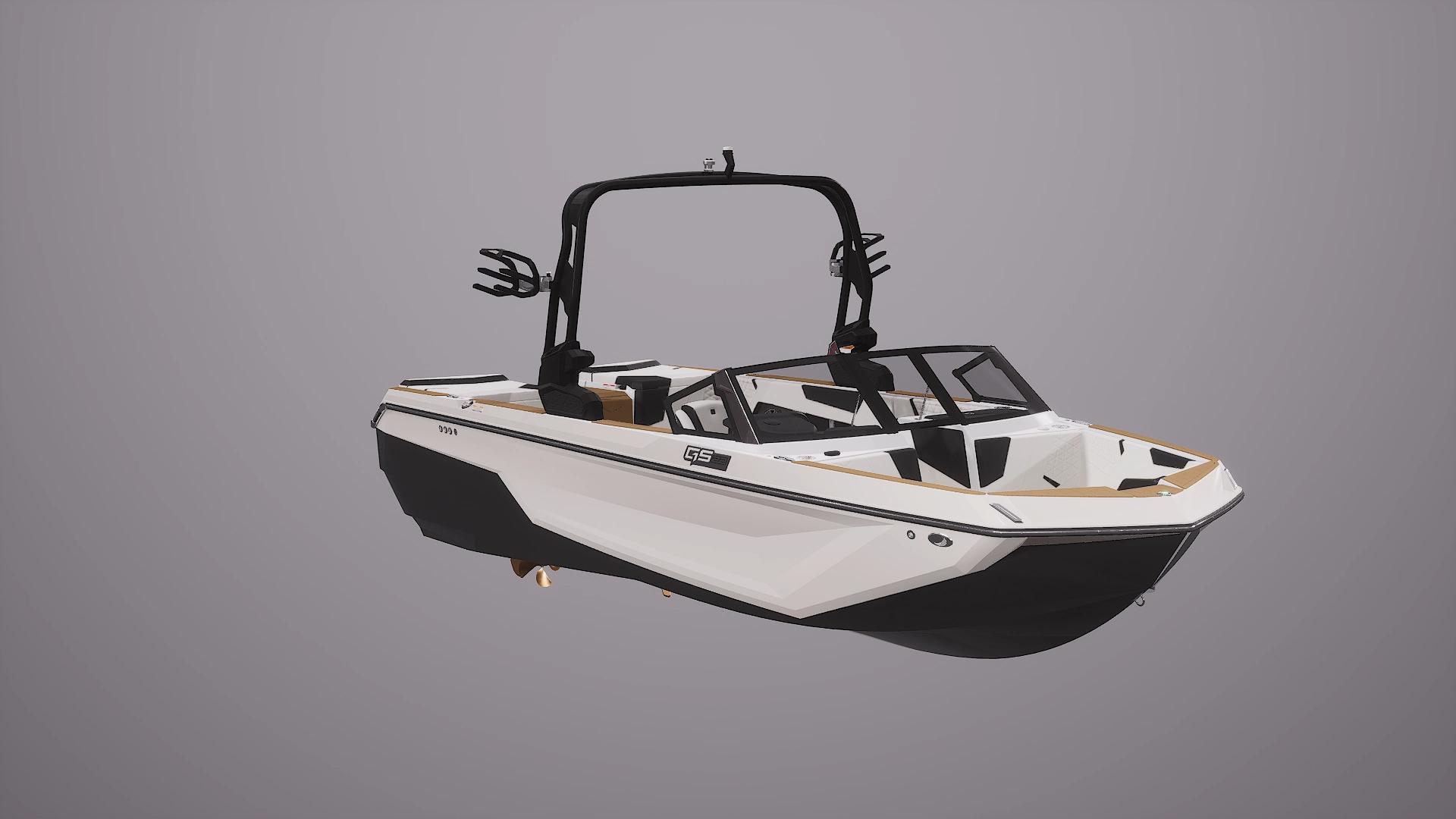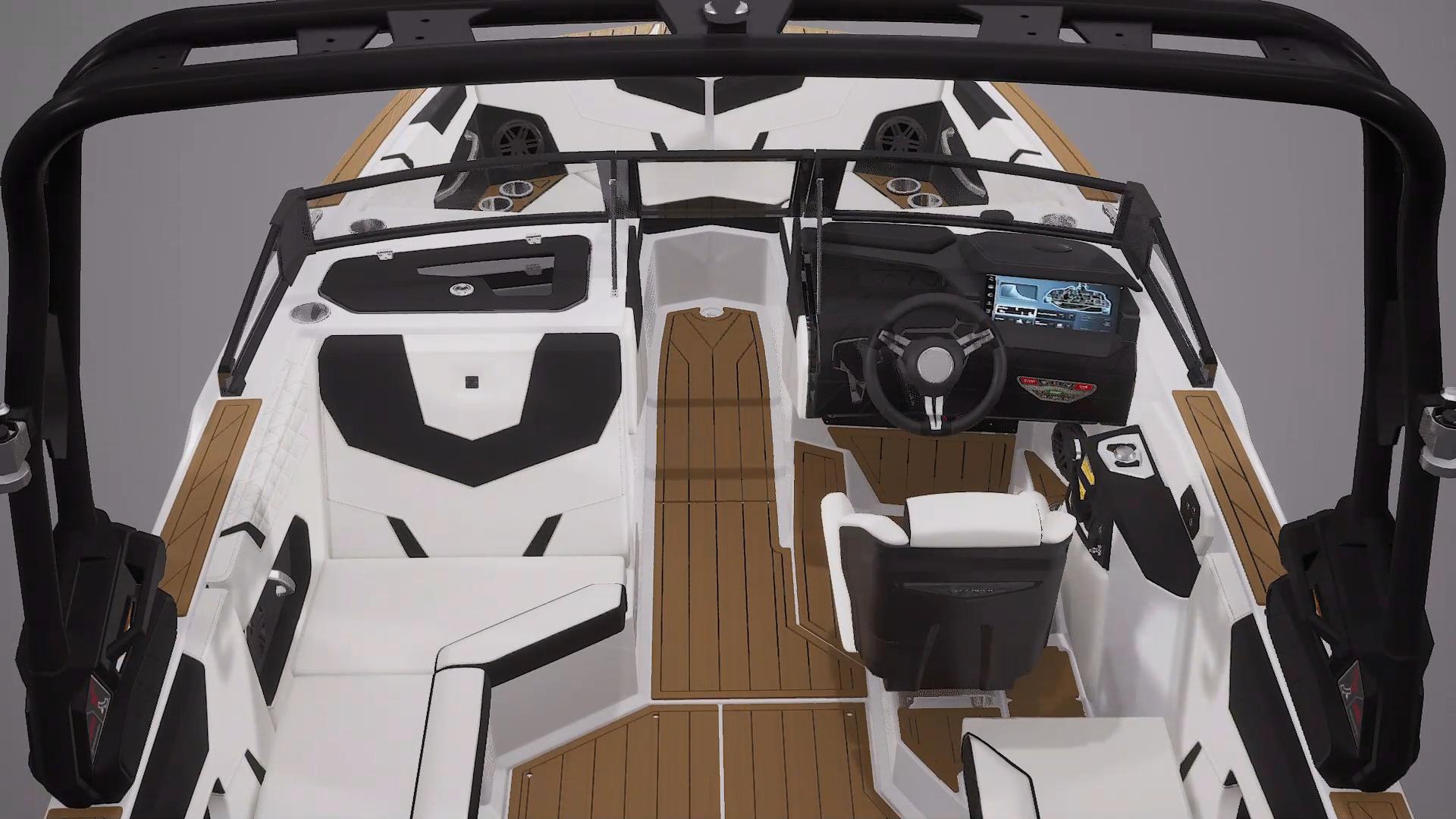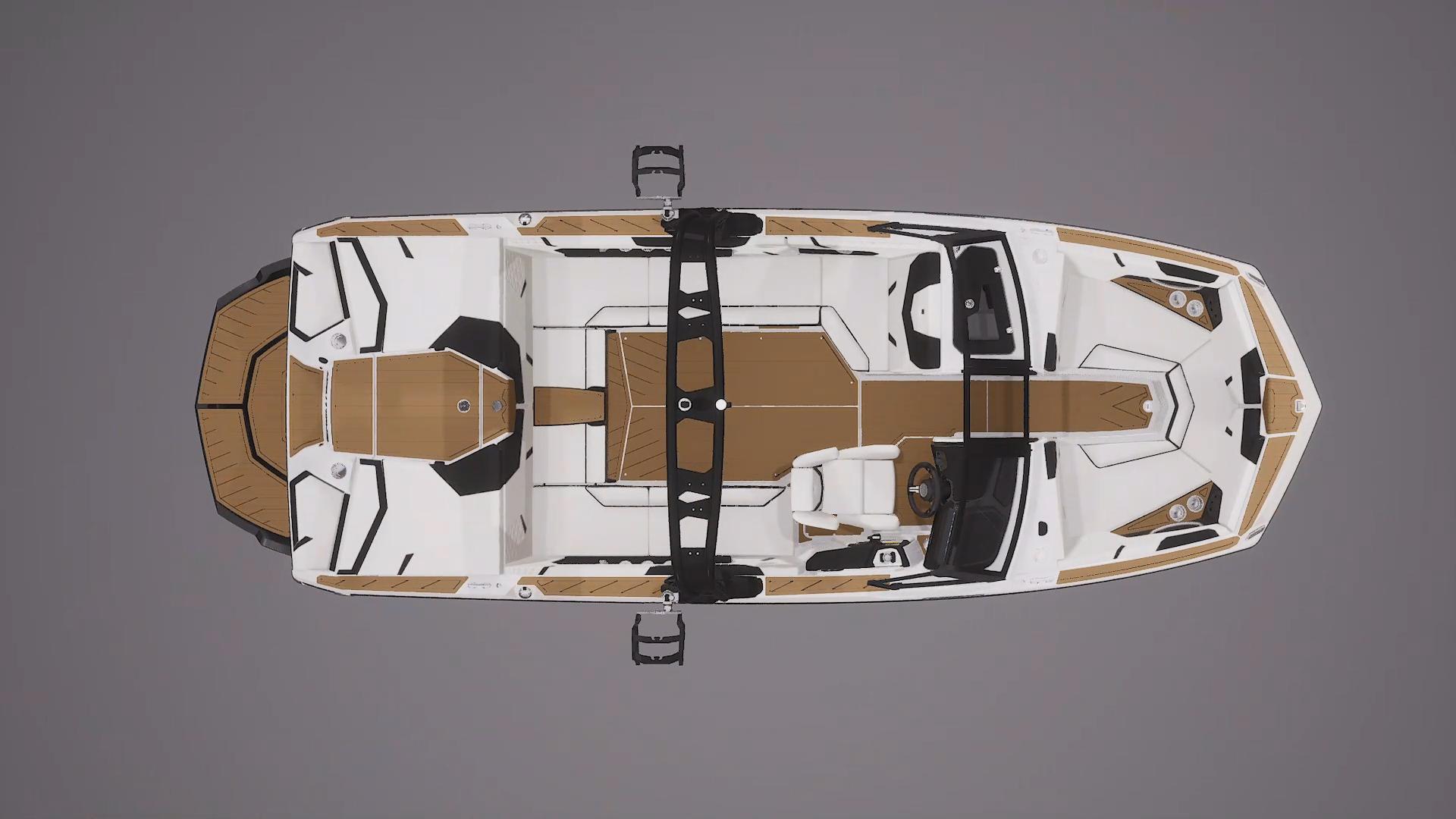 2023 Nautique Super Air Nautique GS22
Experience multi-sport perfection with the all-new Super Air Nautique GS22. After receiving a complete redesign, this reimagined 22-foot model now delivers superior wakesurf, wakeboard and waterski performance than ever before. Combining high-performance hull characteristics inspired from our world record-setting Ski Nautique and our award-winning G-Series, the GS22 strikes the perfect balance of waterski and wake sports performance. For the family that likes to do it all, the GS22 is slated to continue its reign as the most versatile boat in its class.
2023 delivers a complete refresh to the Super Air Nautique GS20's styling. With the new hull design comes accents and gel lines that accentuate the world-class performance of this model. Staying on cue with the visual signature seen across the Nautique line-up, the Super Air Nautique GS20 is a versatile hull that looks stunning coming at you from down the lake.
The all-new GS20 offers more storage and interior space than ever before. With an amazing amount of room for a 20-foot boat, the lounge and spacious bow make the GS20 the perfect complement for any family. The helm area is pure Nautique, with a driver's seat designed for comfort and a dashboard with great visibility and everything at your fingertips.
The Super Air Nautique GS20 is the ultimate multi-sport machine. With more enhanced performance for wakesurfing, wakeboarding and waterskiing than ever before, the hull of the all-new GS20 has been inspired by characteristics from our world record-setting Ski Nautique and award-winning G-Series. Providing the highest-level in versatility of any 20-foot boat on the market, the 2023 GS20 is a multi-purpose boat slated to please everyone.
Spend time in the shade at the transom thanks to the optional Extended Sun Shade. On sunny days, this shade can be used aft of the main bimini and uses clips and carbon fiber poles that make deployment quick and easy. Take it easy and enjoy this convenient sun shade when docked, rafted up or just stationary out on the lake.
Eliminate the hassle of tying the fenders on each cleat in preparation for docking with the optional Phender Pro System. This feature provides four quick-connect fender attachment points for convenient protection from docks, pylons or other boats and keeps your cleats available for dock lines.
With an all-new design for 2023, the transom seats on the GS20 give you a better connection to your family and friends while relaxing at the back of the boat. Positioned adjacent to the swim platform, these rear-facing seats are angled slightly inward to allow for better engagement and are the perfect place to hang out and socialize while the boat is stationary.
For 2023, the Super Air Nautique GS20 now has upgraded speaker housings when you opt for two pairs of JL Audio® M6 tower speakers. These custom enclosures are now available on both the Flight Control Tower and Actuated Flight Control Tower and compliment the overall look of this all-new model.
The helm seat aboard the GS20 is the most versatile and comfortable driver's seat on the market. Designed to provide you with unmatched comfort and support while at the wheel, this seat is extremely functional whether you're locked in driving down the lake or swiveling into the lounge to chat with your crew after a set.
The LINC Panoray touchscreen is a 12.4" display for viewing and controlling all of the settings for your GS20. Providing you with the best driving experience possible, the LINC Panoray is always within reach and has an incredibly intuitive interface so you can relax and enjoy your days on the water.
With over twenty percent more space than the previous generation, the bow of the all-new Super Air Nautique GS20 has plenty of room to kick back and relax. Enjoy the spacious area that includes under seat storage, cup holders and optional speakers and enjoy your own personal lounge.
The GS20 comes standard with a comprehensive JL Audio M3 Series stereo system that delivers powerful and crisp sound to the four M3 cockpit speakers. Opt for the M3 Studio Premier package that includes six M3 speakers, a 10" subwoofer and a 6-channel amplifier. Get sound to the athlete behind the boat as well, with optional one or two pairs of 8.8" JL Audio M6 tower speakers.
You can utilize a Nautique app for Garmin watches to remotely control the Surf Select 3.0 equipped GS20 while you surf or wakeboard. Change your boat's speed, music volume, wave or wake settings, quickly use ballast shift, or change the wave side and transfer on the fly. This app works with a wide array of Garmin watches.
The GS20 hull has been equipped with the Nautique Configurable Running Surface® (NCRS) that was developed for flawless performance at any speed for any activity. Select the Slalom Ski profile with Ski Assist, or quickly fill the 1,700 pounds of sub-floor internal ballast and you are on the way to surf or wakeboard.
The GS20 comes equipped with the powerful and reliable PCM® ZR4 engine. If that isn't enough, there are two direct-injection engines to choose from that will both deliver additional horsepower with great overall performance. This industry-leading power comes in the form of either the 5.3L PCM ZZ5 or the 6.2L PCM ZZ6 backed by GM Marine.
Seamlessly integrated into the hull of the 2023 GS20 is the Nautique Surf System with WAVEPLATE® technology. With the ability to shape up perfect surf waves on either side of the boat, the NSS utilizes the WAVEPLATE to extend outward and down to redirect the flow of water and to form the wave. Switch the side of the boat you're surfing on instantly without the need to change up ballast or shift people in the boat and utilize the NSS settings to adjust the shape of your wave as well.
LOA 22 ft
BEAM 8.33 ft
HP 400 hp
FUEL CAPACITY 51 g
PASSENGERS 15
Included Options
---
Tower speakers - 1 pair 8.8
Bimini - Tower mounted with surf pockets
Nautique awareness camera
Tower speaker prep kit
LINC - US maps
Battery maintenance system
Cover - Platform
Cover - Towable/Mooring - Tower up
Ballast - Supplemental 500 lbs
Lights - Docking/Daytime running
LINC - Paddle wheel for river mode
Ski pylon - Retractable
Surf select with surf switch
Wireless charging
Seating - Sliding reversible stern seat
Stereo - JL audio Premier
Slide in air dam door
---
MANUFACTURER DESCRIPTION -


Determined to please everyone who comes onboard, the GS22 is the definitive choice for those looking for a performance-minded multi-sport boat. With a hull that incorporates characteristics from the award-winning G23 Paragon and record-setting Ski Nautique, this multi-sport model can perform at high-levels whether it be waterskiing, wakesurfing or wakeboarding. Combine that high caliber performance with quality craftsmanship and attention to detail, and the GS22 is a luxurious multi-sport boat that fits into the lifestyle of any watersports family.
Availability: Incoming
Status: Factory Exit Spring 2023
Condition: New
Year: 2023
Make: Nautique
Model: Super Air Nautique GS22
LOA: 22 ft
Boat Class: Ski and Wakeboard Boats
Engine: 2023 PCM ZR4 6.0L
Total Horsepower: 400 HP
Fuel Type: Unleaded
Fuel Capacity: 51 gallons
Dealership: Sun Country Inland
Location: Irvine
Dealer Phone: 949-777-2248
Stock Number: 292964
Accessibility Tools
hide
X
Accessibility (CTRL+M)
XThe accessibility of our website is taken very seriously. We strive to meet WCAG 2.1 AA Web Accessibility standards by routinely evaluating our website using automated evaluation tools and manual testing when required. As content changes we review and correct issues and are responsive to our users needs. If you encounter issues with our website, please report them so they may be corrected in a timely manner.